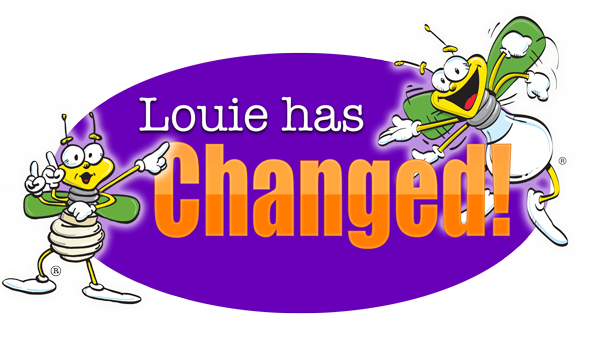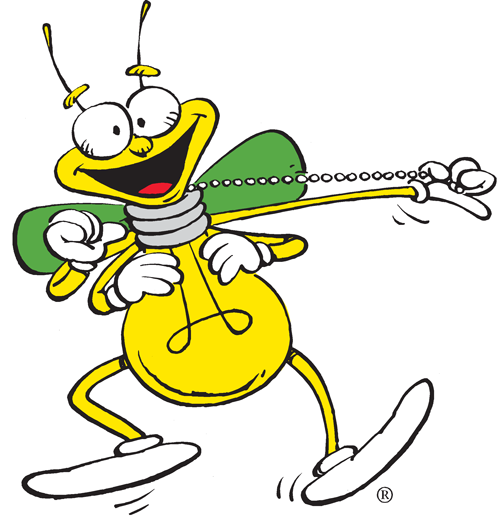 Your friend Louie the Lightning Bug®  is getting a new look! Louie is changing his CFL bulb to a more efficient LED bulb. This is Louie's third style of light bulb during his 34 years of teaching children everywhere about electricity and electrical safety.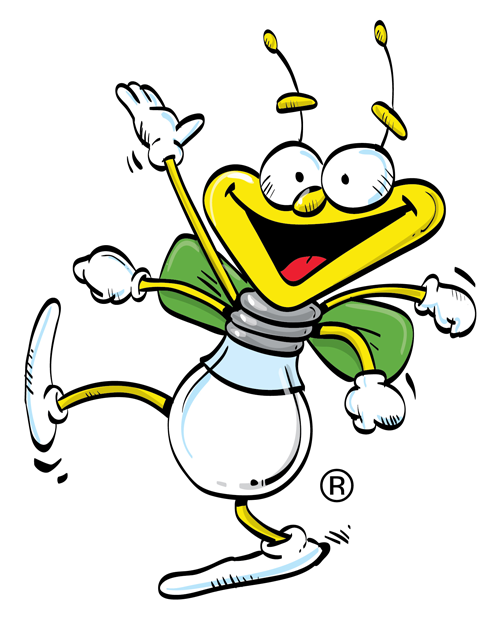 "Back in the early days, I used incandescent light bulbs because those the only bulbs around," Louie says. "Let me tell you, those old incandescent bulbs were HOT! They were hot and they had to be changed often because they were always blowing out. I liked making the switch to CFL bulbs because in addition to electrical safety, I like to teach about energy efficiency.  The CFLs didn't put off as much heat and they used much less electricity than the incandescents for the same amount of light. Now, I am sporting a new Light Emitting Diode (LED) bulb. These new LED bulbs are even better than the CFLs! They last much longer and look great!  I'm as happy as a lightning bug can be!"
In coming months, many of your favorite Louie products will be available with Louie wearing his LED bulb. Louie's wardrobe may change to keep up with the times, but electrical safety never goes out of style! You can stay in touch with me on Facebook and remember to to Always Play It Safe Around Electricity!